(PREVIOUSLY KNOWN AS INFUSION)
A LIFE-ALTERING ENCOUNTER WITH JESUS (WHILE HAVING FUN) AGES: 13-18 (MIDDLE & HIGH SCHOOL)


Every follower of Jesus, no matter how young, is called to be a messenger of the gospel. We see the need our generation has for freedom, truth, and hope, and refuse to turn a blind eye to the brokenness around us.
At Riders youth camp, you will be trained and sent into the mission of Jesus to save the lost, revive the saved, and influence the world around you. RYC is a life-altering encounter with Jesus. Expect powerful Bible teaching and training, worship with your new best friends, and memories that you will never forget. Riders has been running for over 14 years, having the highest standards for every aspect of camp life. (Ages 13-18)

Training is most effective when it is not hypothetical but grounded in real practical application. Each passion group is designed to equip you to be more effective in your calling, connect with other like-minded young people and be activated into real missional projects.
MESSENGERS DESCRIPTION:
We believe that every follower of Jesus is a messenger of the Gospel! Students who want to be trained to preach and lead revival clubs at school, plan evangelistic events, or start Bible studies with their friends will love the messengers passion group. This group will train you in the practicals of preaching, leadership, and catalyzing movement on your high school campus!
OBJECTIVE:
Learn how to write and communicate a gospel message.

How to communicate the word of God & your testimony with passion and skill.

Grow in confidence as a communicator and leader.

Learn how to activate your friends and stir faith for a Jesus movement at your school.

And much more.
MUSIC DESCRIPTION:
Music passion group focuses on equipping you in your musicianship, worship leading, and songwriting. You will receive practical teaching and training from successful Christian artists and experienced worship leaders to propel you into your calling as a musician! This passion group will empower you to lead people into worship and give you greater knowledge on the heart posture of worship.
OBJECTIVE:
Learn how to lead a room into breakthrough through worship.
Learn how to play your instrument with others and grow as a musician.
Learn how to write songs that reflect what God is doing in your heart, community, and generation.
Grow as a skilled song writer, and leave with a completed song concept.
And much more.
MEDIA DESCRIPTION:
Are you passionate about using media to influence the masses for Jesus? Do you want to grow as a content creator, designer, videographer or developer? The media track is designed to help you increase your skillset, grow as a creative, work in team, and build projects that will reach and change your generation for Jesus.
OBJECTIVE:
Gain confidence in your media skillset

Learn how to gather believers and the lost.

Learn how to use your social media to reach your generation with the Gospel.

Learn the creative process from Beginning to end to develop effective media.

Learn how to work collaboratively with other creatives and different skillsets.

Work on practical projects with your friends at camp and present them at the end of camp

And much more.
SPORTS DESCRIPTION:
Athletes carry influence on and off the field. In the sports passion group, you will grow as a leader in sport, as well as learn to worship God through physical activity and sports. You will receive training in strength and nutrition as well as integrity and servant leadership. Being on a team gives us a great opportunity to lead and love like Jesus! This group will help you learn to shift the culture of your teams and introduce the love of Jesus to your coaches and teammates! Come ready for group challenges, physical training, and deep teachings on Jesus the culture shifter.
OBJECTIVE:
Learn the importance of hard work, sportsmanship, integrity, and servant hearted leadership.
Learn how to be competitive in a Godly way.
Learn how to worship Jesus through sports and physical activity.
Learn how to use sports to advance the kingdom of God.
Work out and receive coaching from skilled and experienced coaches.
And much more.
GOSPEL, LEADERSHIP, AND SKILL-SET TRAINING


Corporate Training & Worship
Developing Your Passion & Skills
Join The Jesus Club Collective
Take Part In the Online Community
Opportunity To Host Jesus Club Tour
Riders Youth Camp is not your average summer camp experience. Our goal is to empower you to live a missional life in community and on-going support. From Riders Youth Camp you will have the opportunity to start a student led Jesus Club on your campus, host a Jesus Club tour stop with the Circuit Riders where you live and have access to online training though the Jesus Club app. Learn about Jesus Clubs here.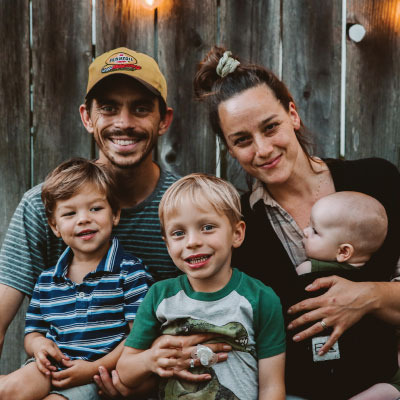 Jake and Katherine Mason
Jake and Katherine have been involved with YWAM for 15 years and have 3 sons, Aiden, James and John. Jake has been involved with Riders since the beginning and together they have led the camps for the past decade. Currently they work with the Circuit Rider community in Orange County, CA.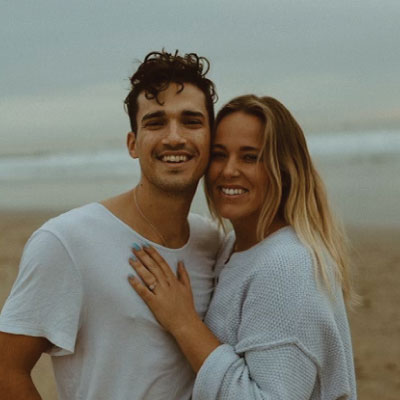 Chip and KJ Messick
Chip and KJ are passionate about seeing this generation met by the Love of Jesus. Together they have over 15 years of collective experience in youth ministry. Both Chip and KJ are dynamic preachers and worship leaders, but most importantly are on fire for Jesus.
If you request a refund within 2 weeks of a camp starting, refunds may be unavailable.
If a refund is requested for our Kona Camp there will be a $100 processing fee for completing a refund.
If a refund is requested for our Dallas or OC Camp there will be a $50 processing fee for completing a refund.