GRAPHIC DESIGNERS, WEB DEVELOPER, CONTENT CREATORS, VIDEOGRAPHERS, SOCIAL MEDIA MANAGER, MOTION GRAPHICS ARTIST, TECHNICAL DIRECTOR, PODCAST PRODUCER, LIVE-STREAM DIRECTOR, VIDEO EDITORS, MYSTERY SKILL-SET YOU THINK WE NEED
A COLLECTIVE OF MISSIONAL MEDIA CREATIVES * A COLLECTIVE OF MISSIONAL MEDIA CREATIVES * 
A Circuit Rider internship for gritty creatives that have a desire to serve, develop in their faith, and create content that will amplify the Gospel to our generation. Join a group of artisan messengers in Huntington Beach, CA that have decided to give their time, skill, and experience to catalyze global impact and reach their generation with the love of Christ.
PROJECTS OUR TEAM HAS WORKED ON:
The movements we serve are growing so quickly, and we must now grow with them:
• Join us for a 4 or 9 month internship.
• Work full-time with our team.
• Live in a community with missionally-minded young people.
• Work on projects that catalyze global movement.
• Participate in weekly Bible & practical leadership studies.
• YWAM DTS or Accredited Ministry School completion preferred.
SHORT-TERM: 4 MOS. (Jan. 15-May 15)
LONG-TERM: 9 Mos. (Jan. 15 -Oct. 8)
Graphic Designer(s)
– At least 2-4 years of experience.
– Able to understand & innovate brands.
– Proficient in Adobe design programs.
– Knowledgable about print & digital design.
⁃ Exceptions are made for unusual talent.
Video Editor
– Experience with Adobe Premiere or Final Cut. (We edit projects in premiere)
– Enjoy the editing process
– Desire for excellence
– Willing to learn and grow.
– Bonus: Understanding of music & sound design.
Videographer/Camera Op.
– At least one year of experience operating.
– Understanding of composition and movement.
– Understanding of lighting, and maximizing camera capture settings.
– Own a prosumer grade camera (shoots in 4K, with exchangeable lenses).
– Some degree of athleticism. (meaning you can jog.)
– Dedication to the craft.
– Appreciates constructive criticism.
Web Developer
– Know HTML, CSS, & Javascript.
– Experience with WordPress
– Understanding of SEO & page speed optimization.
– Attention to detail and some design aesthetic.
– Excited to learn and grow
– Bonus: Experience with JS framework such as Angular, React, or Vue.
Podcast Editor
– Experience with audio editing software such as: Adobe Audition, Audacity, or Garage Band.
– Some understanding of equalization & audio effects.
– Enjoy listening to podcasts and have mentor examples.
– Passion for CR messages to get out.
Social Media Manager
⁃ Ability to understand and compose social media strategy
⁃ Experience producing and curating good content.
⁃ Has ability to create community on social media through good communication.
⁃ Prefers working in a collaborative team pulling on different strengths.
⁃ Has ability to emulate a brand voice and look.
Motion Graphic Artists
– Access to Adobe After Effects.
– General understanding of the flow of animation.
– Has the ability to articulate how animation works using keyframes.
– Owns a laptop (preferably MacBook Pro) with specs around 2.5GHz i7 processor & 16 GB of RAM.
– Has a genuine passion and self-drive to make 2D animation.
Technical Director
⁃ Experience with cutting live events on a video switcher.
⁃ Thinks quick on their feet.
⁃ Enjoys high pressure situations.
⁃ Good with technology and trouble shooting.
Producer/Project Manager:
⁃ You are there to serve, track and help bring every project to completion.
⁃ Have a good sense of organization and are comfortable doing the details.
⁃ Are encouraging in nature and are a self-starter.
⁃ You only need to be asked once and you will get the job done.
⁃ Prompt communicator and can work with different types of creatives.
* Don't see your position tell us what you do and how you would like to serve.
**Talk to us about exceptions for scheduling conflicts.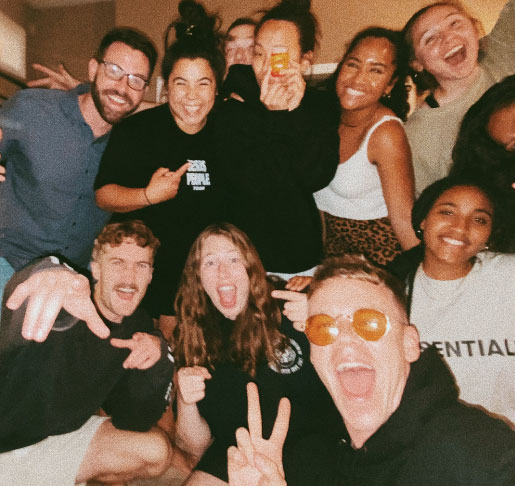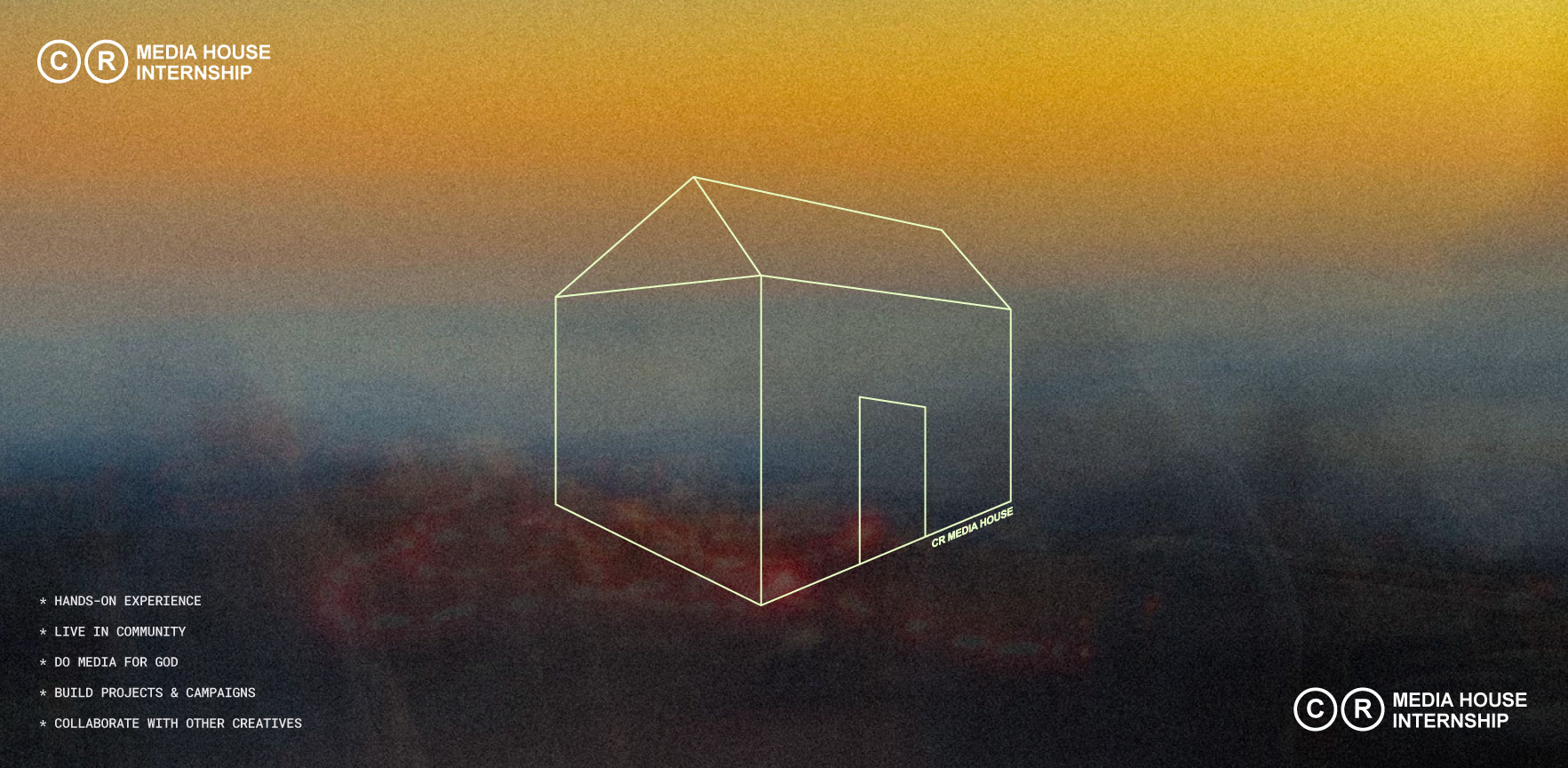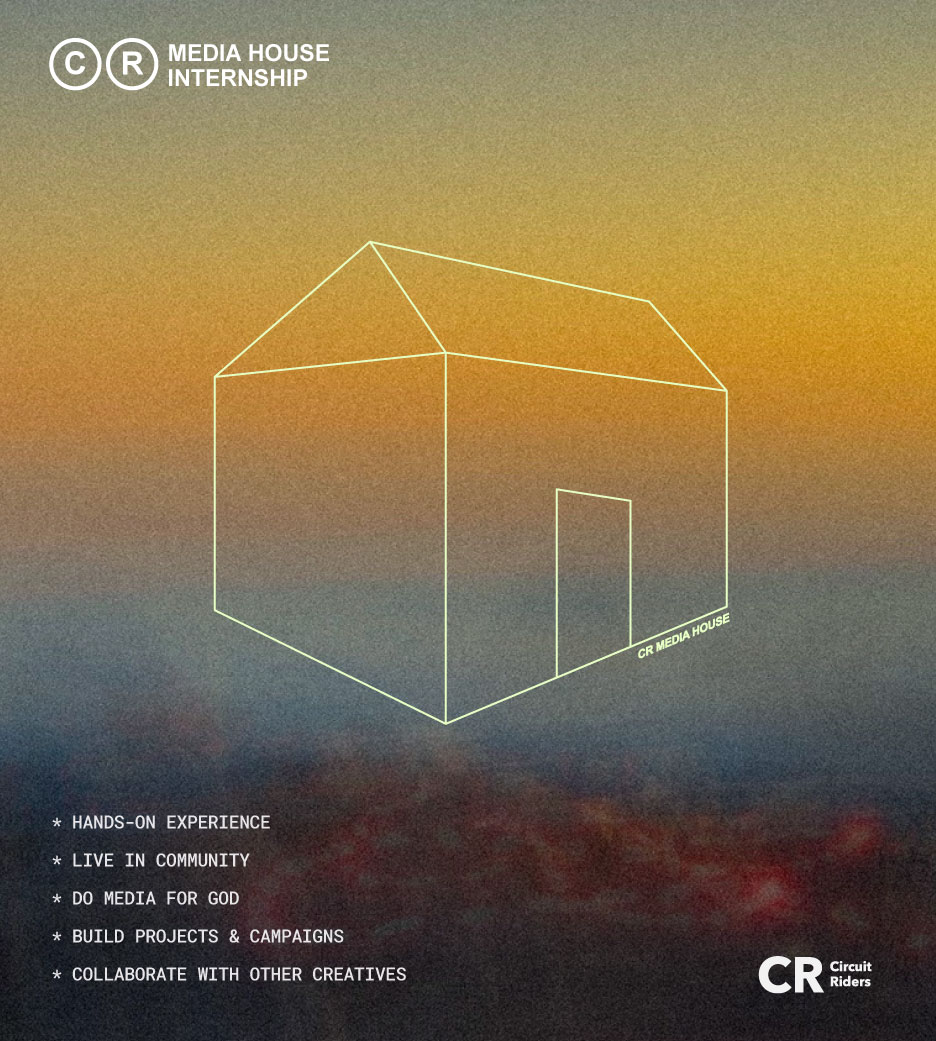 + Do I get paid?
– This is not a paid internship. We are a team of missionaries who raise our own financial support through donations and take on outside work to get paid. Our team can help coach you on the process of fundraising to sustain yourself.
+ What is the culture like?
– We passionately love Jesus, are missional minded, collaborative, gritty (we love hard work), pursue creative excellence and have tons of fun along the way.
+ Can I have other clients?
– Yes, you can have other clients as long as you keep the internship schedule to the best of your ability and communicate with leadership on those opportunities. Essentially, work around your CR responsibilities.
+ WHERE WILL I LIVE?
– You will live with other young people who love Jesus in the Circuit Rider community. Community life is the best life!
+ Can I travel?
– Yes, you can travel with permission from our team to fulfill prior commitments or outside work. However, we encourage you to be fully present.
+ Are there any restrictions we should know about?
– Yes, we are a dry community and do not drink alcohol primarily because of who we reach. We want to be holy like Jesus is holy and seek to walk in total integrity with each other and before God.
+ Are there any pre-requisits?
– A prior YWAM DTS (Disciple Training School) or Ministry School is strongly preferred. Though, still apply and we will see if you will be a good fit for the internship through the interview process.
+ How long is the internship?
– We ask that applicants be willing to commit to a 4 MONTH or 9 MONTH experience. If you have prior commitments we may be able to work with you on the exact timing.
+ Are there opportunities to grow spiritually and practically?
– Yes, there will be opportunities on the schedule for you to attend classes that will teach the depths of scripture and the practicalities of leadership. We will also be doing bi-weekly small groups, where we will be intentionally growing individually & together as a team. We will also be attending our Greenhouse Prayer Room weekly.