Our mission field is our generation:
Circuit Riders is a grassroots movement & missional community focused on saving the lost, reviving the saved and training them all. Our passion is Jesus, our mission field is our generation and our opportunity is now.
Join us online as we go after Jesus together.
Subscribe to our Youtube Channel >
Join us online as we go after Jesus together.
Subscribe to our Youtube Channel >
CR MONDAY NIGHTS
MONDAY | 6PM PST
GREENHOUSE (PRAYER ROOM)
TUE. WED. THU. | 8-10AM PST
Explore our Podcast Library
Central To Jesus' Teaching is the call to the activated life. A relationship with God that goes beyond mere knowledge but becomes a lifestyle. Circuit Rider training is designed to activate you to grow in your relationship with Jesus, live His lifestyle and take on His mission.
We want to see every believer equipped to share and live out the Gospel. Join our short-term or long-term experiences.
21Project

2 Weeks | 5 Locations
A collaborative leadership training school designed to activate your specific skillets and reach your sphere of influence.
CR Experience

6-9 Months | 1 Location
Our flagship resident training with a purpose to raise up life-long missionaries wherever God would call them.
INFUSION Summer Youth Camp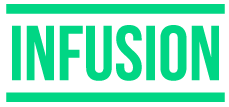 1-2 Weeks | 4 Locations
Our official summer youth camp for Middle & High School students designed to awaken them to Jesus and His lifestyle.
To be a Circuit Rider is to take action. Whether it means reaching a university or a high school, an inner city or a rural town, the masses or the one, our nation or the globe. The love of Jesus compels us and we must go.
CarryTheLove

A Grassroots Jesus Movement
Carry The Love is a grassroots campaign to inspire our generation to love like Jesus, Each year we gather tens of thousands of college students on hundreds of universities.
Brave Love Women

Empowering Women of Solution
Empowering Women to catalyze solutions to the needs of the world, Brave Love Women promotes activism that is motivated by the love of Jesus.
Circuit Rider Youth

Middle & High Schoolers for Jesus
We are all in for Jesus and we're hungry for more. We love the Bible whole heartily and we worship God with everything we do.
As CR we start specific projects to reach our generation. We work in collaborative teams to save the lost, revive the save and train them all to do the same. 
We set out for our whole generation to be gripped by the message and mission of Jesus.
Subscribe to get access to weekly live streams & worship moments.
First ever, live collaborative Circuit Rider Record out on April 9th!
Music playlists for everyday life, curated by our Circuit Riders team.
Want to hear more about what's going on with Circuit Rider's and get the latest updates, as well as revival content? Sign up for our email newsletter.